This week we're taking a closer look at Fractal. Tomorrow Andrea is showing off her awesome version!!!
When I submitted my proposal this quilt was included. Fully made so that they could get an idea of how I see and how the designs would come to fruition.
I probably should have ironed it. It's been folded for almost a year...
It's fine, but didn't really match the vision I had for the book. The color scheme came from this lovely photo. I did a pretty bad job pulling fabrics to match!!
Website no longer exists. This is the designer.
This matches way better than the real thing!
It was a great learning experience though. It's what pushed me to change the design to be patchwork, and to pull inspiration from my then favorite fabric (Jay McCarroll on the back). I also circular quilted it instead of echo quilting it.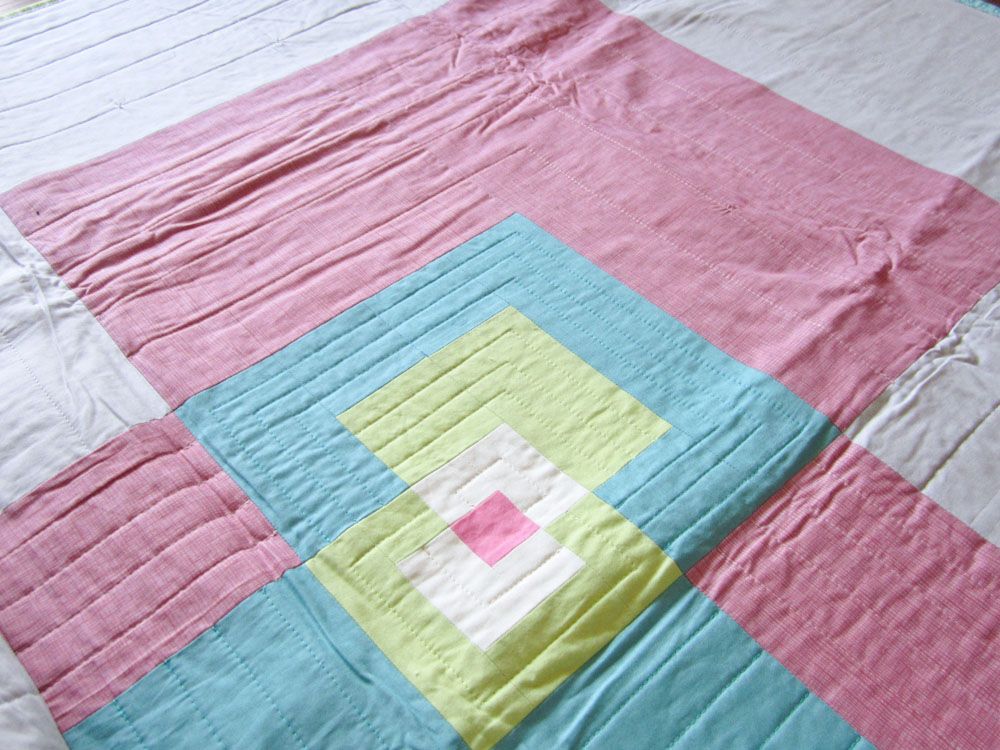 Making 2 of the same quilt isn't always ideal. But sometimes that's how you find out what works and looks best! You can learn from my mis-steps. :) I imagine that prints would look great if you didn't want to do patchwork, I would just make sure to alternate large with small scale and lots of contrast in the colors.