If you've read Quilt Lab you may have noticed that most of the graphics in the Design Process chapter are for a quilt NOT in the book.
Maybe you didn't notice. Doesn't matter! I had always inteded to write up this pattern as a freebie companion pattern. And since it is all done with angles (mostly HSTs) I thought that would be a good time to unveil it!
I actually made a few tweaks after the book went to press - it's an evolving process, like I say in the book. ;) Nudgeing a line over a teeny bit made construction so. much. easier.
A few more pictures...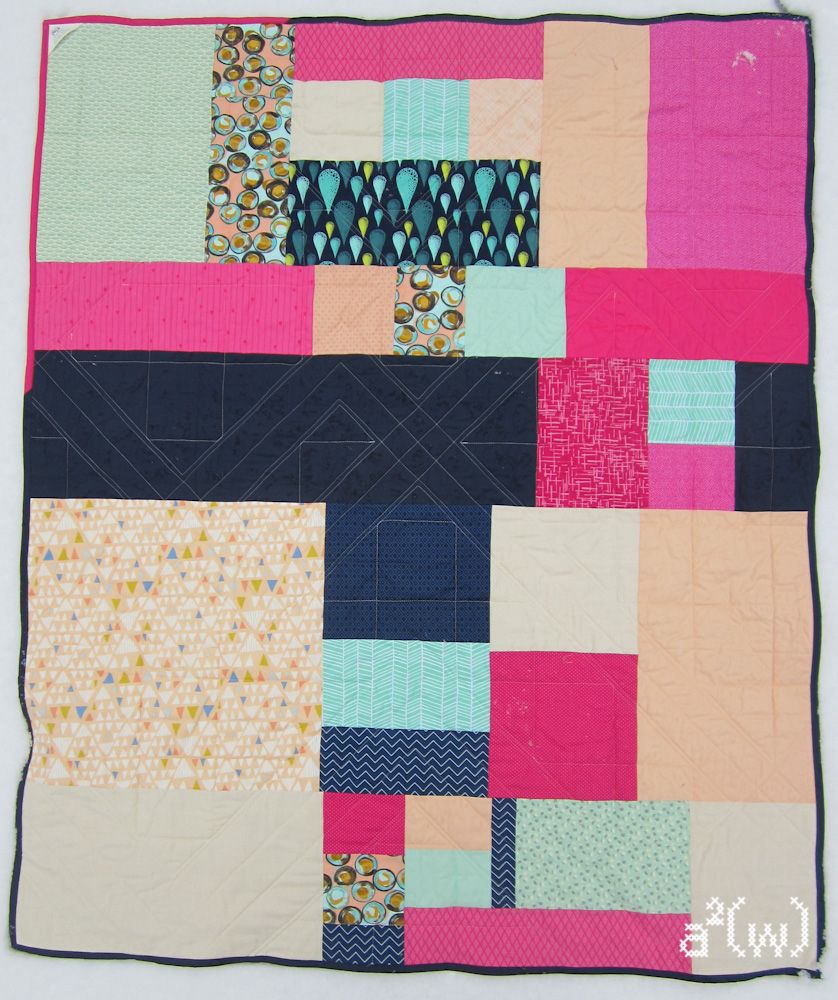 I didn't want to put any fabric away so I used ALL the scraps on the back!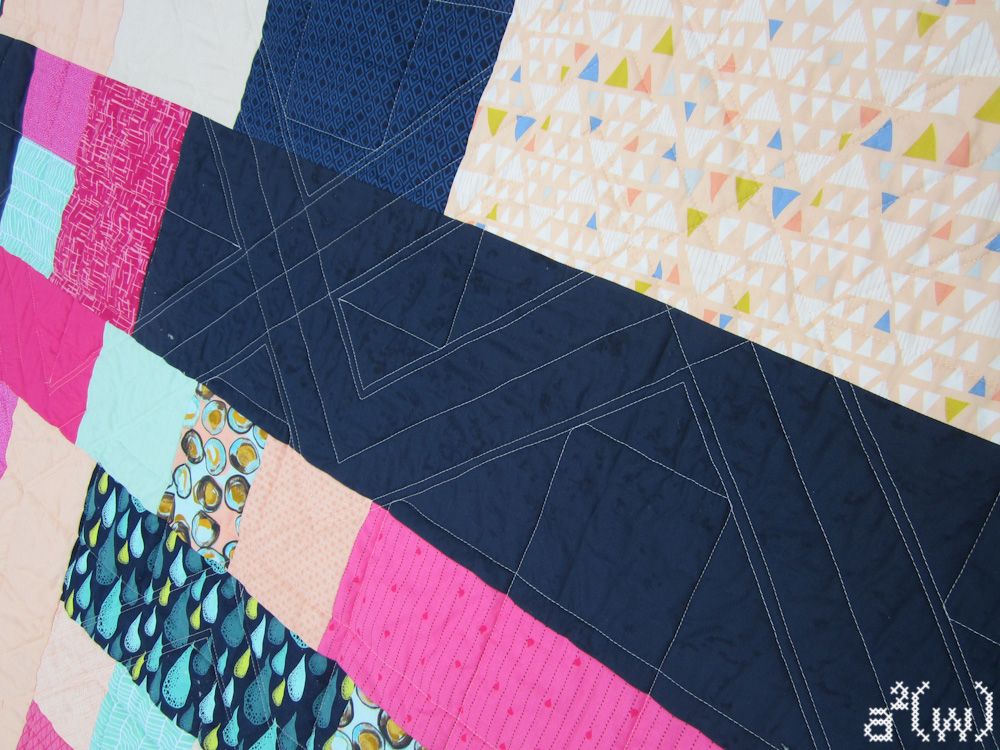 You can kind of see the quilting. There is a grid in the background and the angles are echoed.
You want a pattern? Of course you do. I had so much fun putting the graphics together for this. I was hoping to fit it all on 1 page (!!) but that didn't happen. One day I'll learn to be concise. ;)